Trust your past due accounts to our trained professionals at FCi and its
ADVANCED RECEIVABLE SOLUTIONS SERVICES.
Each client has specific needs.
FCi's Advanced Receivable Solutions offers effective receivable management programs that go beyond traditional collection programs. Our services are tailored to unique customer requirements, ranging from complete accounts receivable management services to commercial and consumer collection services.
Our abilities encompass a complete receivable management cycle:
FCi

Program Benefits 
Increase cash flow
Reduce bad debt write off
Maximize profitability
Reduce overhead
Ability to focus on new business
Minimize future bad debt problems
FCi

Technology Benefits
Data Base Sophistication
Online Account Listing
Detailed Account Reports
Rapid Payment Technology
State-of-the-art Collection System
Secured Data Technology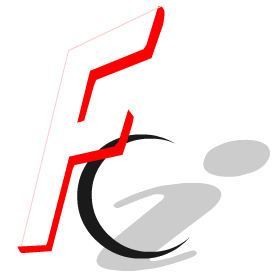 Our programs are designed to increase cash flow, reduce days outstanding, and maximize recovery. We understand that every organization that extends credit may need different receivable management solutions to reduce and recover past due accounts.
Effective Account Management
Management performs an analysis on each account to ensure maximum results are obtained through each step of the collection process. This allows FCi management to address the specific needs of all our clients.
Professionally Trained Staff
All FCi employees are continually trained to enhance proper skills in communication, negotiations, skip tracing, the psychology of collections, the authority of collections, FDCPA requirements along with other collection tactics. We want to ensure the professionalism necessary to enhance profitability on all accounts.
Skip Tracing
We use various investigative techniques through our state of the art technology to locate those hard to find debtors to obtain asset and employment information.
Litigation
FCI recommends litigation to its clients only after all reasonable collections have been pursued and with the clients approval. We expedite the litigation process after judgement and collect through judgement with our in house attorney.
Technology
FCi uses state of the art technology and continues to invest in this technology, our expertise provides our clients the best possible solutions in today's continually changing technology. FCi's system provides highly effective electronic processing to speed up the liquidation of past due accounts. Advantages FCi's technology offers its clients
Data Base Sophistication
Online Account Listing
Detailed Account Reports
Rapid Payment Technology
State-of-the-art Collection System
Secured Data Technology